Strong College Students Moving
September 12, 2022
•
3 Minutes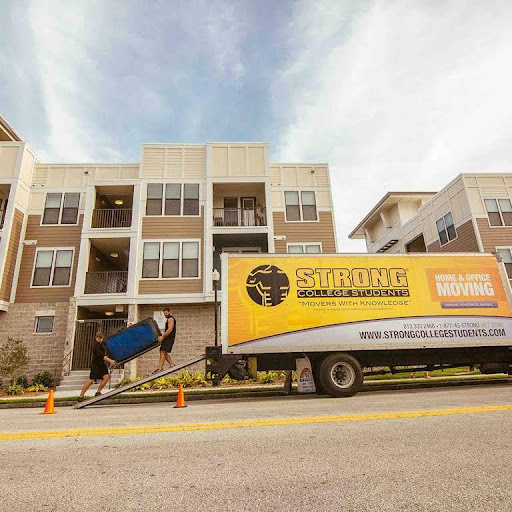 For 5 years, Alexandria Dexter, "Ally" has owned and operated the ABC Operations LLC DBA Strong College Students. Ally has focused on employing hard-working students from universities and local colleges to provide them the opportunity of earning extra income all while juggling the high demands of academic life. We move families and businesses. Our shiny new moving trucks, friendly professionally trained student staff, focus on helping and impressing clients and changing the way America feels about moving.
Strong College Students were severely impacted by COVID-19, Dexter struggled to pay daily operational expenses, having to terminate their insurance due to not being able to pay each month. "Without insurance in the type industry we are in, we cannot legally conduct business." COVID-19 really affected us and we were forced to pause our operations indefinitely.
"The technical assistance services provided by the MBDA CARES Act Team helped because there was a lot of issues in the beginning when trying to apply for the CA Relief Grant, however, the webinars hosted by the CalAsian Chamber provided me comfort and kept me informed that the issues would be resolved which gave me peace of mind."
After rounds of patiently waiting, Dexter and Strong College Students were selected and received the CA Relief Grant.
Through the support, guidance, and services of the staff with the MBDA CARES Act at the CalAsian Chamber of Commerce, Dexter received the needed guidance and advice to apply timely for the CA Relief Grant and ultimately receive the funds.
After receiving the CA Relief Grant, it helped sustain the business.
Dexter stated "The CA Relief Grant has helped cover our recurring operating expenses as well as paying for mechanical issues we had with our trucks, we were able to reinstate our insurance and resume business as usual."
After receiving the California Relief Grant, Dexter was able to focus for attention on the promotion and recovery of her business. Working with the Sacramento Minority Business Development Agency (MBDA) COVID-19 Specialty Center, Ally Dexter was able to receive a promotional video for her business, free of charge. Ally Dexter was also provided a digital marketing toolkit, which outlines a digital marketing strategy to help her business bring in new clients. In addition to the digital marketing toolkit, Ally Dexter was also able to participate in a digital marketing bootcamp hosted by the center. This bootcamp contained three parts, in which Ally was able to gain knowledge on building her website, creating a consistent brand identity, and utilizing social media to grow her audience. Through these efforts, Strong College Students continues to grow on their path to recovery, establishing a strong online presence and gaining the exposure needed in order to keep their business running after a year of hardship.
---
Share on Social Media