3 New Laws Small Businesses in California Should Know
January 18, 2023
•
2 Minutes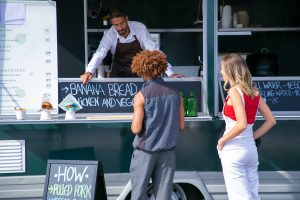 A new year means new laws will go into effect across California. Small business owners need to be prepared for these changes and know what to expect. Here are just three of the new state laws:
State Senate Bill 561
California continues to look for new solutions for housing Californians. One of the latest is SB 561 (Affordable Housing), which requires an audit of all surplus state property to determine what land might be suitable for future housing construction.
The building of more affordable housing, based on locations, will impact small businesses and their local economy.
State Senate Bill 717
SB 717, also referred to as the Broadband Access Point Investment Acceleration Study Act of 2022, will create a blueprint for deploying broadband and expanded wireless access throughout California to provide improved connectivity for low-income and underserved communities.
This can benefit small business owners who now almost always need Internet access for digital bookkeeping, online sales, and more.
New State Holidays
Governor Newsom signed three new state holidays into law in September: Genocide Remembrance Day (April 24), Juneteenth (June 19), and Lunar New Year (on the second or third new moon following the winter solstice). In addition, Native American Day was made a judicial holiday (fourth Friday of September).
These new state holidays recognize our state's history, and celebrate the diversity and cultural richness of California.
---
Read about more new laws:
CapRadio: 10 New California Laws that Go Into Effect in 2023
Los Angeles Times: How Will California's New Laws Affect You?
CalMatters: The Most Interesting New Laws in California
New York Times: These New California Laws are Taking Effect in 2023
---
Share on Social Media