4 Questions About Climate Change in California
December 6, 2022
•
7 Minutes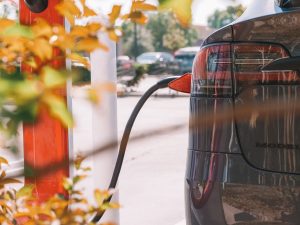 California is the leading U.S. state in climate change efforts. On September 30, 2022, the CalAsian Chamber hosted a virtual Meet & Greet with California Air Resources Board (CARB) Chair, Liane Randolph. She chatted with attendees and explained CARB's core mission to promote and protect public health by reducing air pollution while considering the effects on the economy. CARB is the lead agency for California's climate change programs. Here are 4 questions that attendees asked, and here are Chair Randolph's answers:
---
More about CARB's work
CARB actively works to:
Set health-based air quality standards for vehicles, fuels, consumer products, and sources of toxic air contaminants.

 

Develops and implement policies and rules to address greenhouse gas emissions.

 
CARB's efforts this year have focused on moving away from fossil fuel combustion, including by:  
California has committed a record $54 billion to support the State's transition to carbon neutrality, build resilience to climate change, and embed equity and economic opportunity across our climate investments. This includes a combined $10 billion over six years to accelerate the transition of the transportation sector to zero-emissions, with a focus on communities most impacted by pollution. In addition, the State is working to maximize California's share of federal funding under the Infrastructure Investment and Jobs Act and the Inflation Reduction Act. 
---
Share on Social Media