Minority Women Lead at the CalAsian Chamber
At CalAsian, "Minority Women Lead" isn't just an annual event, but also a fact that we are proud to prove. Although most business industries remain dominated by men, we know that women of color consistently provide creativity, perseverance, and innovation to their fields. We know this because we are honored to have a leadership team that is 50% women-led.
This year, CalAsian and National ACE will host the 5th Annual Minority Women Lead, an event which empowers and uplifts diverse women leaders in business. As we anticipate this year's gathering, we'd like to introduce the women who lead CalAsian:
Pat Fong Kushida | President & CEO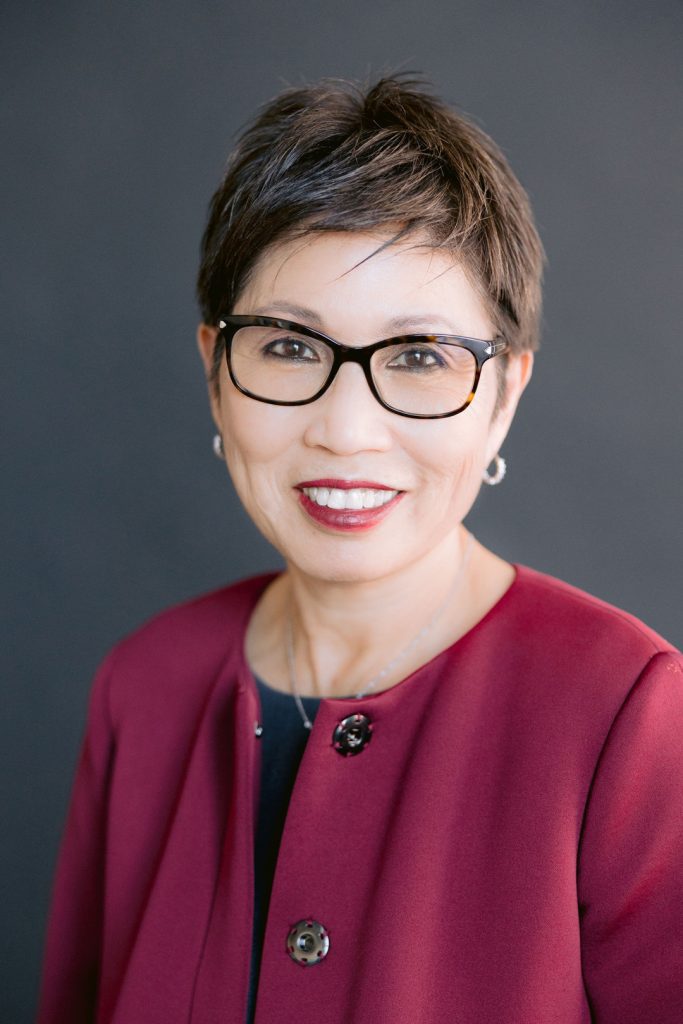 Pat has served as the President & CEO of CalAsian since 2010 and the Sacramento Asian Pacific Chamber of Commerce since 1993. This combined entity represents the largest ethnic chamber in California.
Pat is known as a visionary, entrepreneurial leader who has helped build programs that strengthen California's ethnically diverse business community and create economic development opportunities for this community to prosper. Through her leadership, CalAsian has established three federal centers that help minority small businesses: the Sacramento Minority Business Development Agency Business Center, the Small Business Transportation Resource Center – Southwest Region, and the San Joaquin Small Business Development Center.
Pat has established relationships that link the most prominent Asian American and Pacific Islander (AAPI) business organizations to opportunities that provide advocacy, education, and outreach to a significant portion of this state's demographics, the over 600,000 AAPI-owned businesses in California. Through her efforts, the Chamber has developed partnerships throughout the State with more than 53 community-based organizations. She also created the CalAsian Foundation to house each Chamber's economic and workforce development, leadership, and education programs. ​
Her strength is forming collaborations with community-based organizations on issues related to regional economic development in order to advance her community's interests. She has advocated on behalf of the Chamber at the local, state, and federal levels, and developed successful ongoing fund development programs to ensure Chamber viability. Most recently, she formed the Sacramento Inclusive Economic Development Collaborative (Sac IEDC), which is a group of regional chambers and local P-Bids that advocate for the diverse and underserved small business community in the Sacramento Region.
Pat firmly believes in giving back to her community and serves on numerous boards and commissions. Pat is a Senior Fellow, American Leadership Forum; Advisory Board Member, Sac State's Carlsen Center for Innovation and Entrepreneurship; Advisory Board Member, Sac State's College of Business Advisory Council; Board Member, Align Capital Region Board; and Member, Aggie Square Joint Advisory Board Committee.​
Prior to her work in the nonprofit arena, Pat worked in procurement management for major retail corporations for 15 years. She graduated from Sacramento State in 1985 with a B.S. in Business Administration, concentration, Marketing, and a minor in Communications.
Maye Saephanh | Vice President of Global & Domestic Programs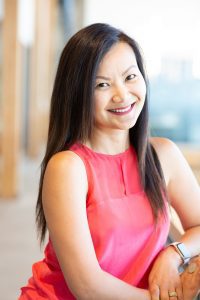 Maye joined the CalAsian team in 2019, originally acting as the Director of the Sacramento MBDA Business Center. She now serves as the Vice President of Global & Domestic Programs at the CalAsian Chamber. Maye brings more than a decade of experience in implementing programs for government and international development agencies in Africa, Asia, the Caribbean, and the Middle East. She has worked for organizations like World Vision, Food for the Hungry, and the U.S. Agency for International Development in support of developing communities. One of her career highlights includes working with U.S. federal agencies to launch the first international trade export out of Kandahar, Afghanistan in 30 years since the onset of conflict.
Lauren Oto | Vice President of Communications, Marketing, & Events and Foundation Executive Director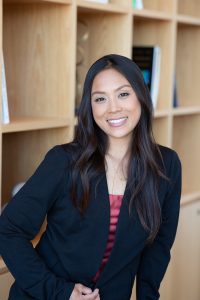 Lauren is a well-respected communications professional with more than 13 years of progressive experience in marketing communications, economic development, community impact and fundraising. She holds a B.A. in Organizational Communication from Sacramento State, and an Associate's Degree in Design and Marketing.
Since 2015, Lauren has served as Vice President of Communications and Membership for the Sacramento Asian Pacific Chamber of Commerce and California Asian Pacific Chamber of Commerce, where she works collaboratively with the Senior Staff of Domestic and Global Programs, Public Policy, and Executive Leadership to support all communications and ensure positive brand messaging. In 2021, Lauren was named Executive Director of the CalAsian Foundation, overseeing the workforce development and community initiatives to help create a pipeline for a diverse workforce, understanding the role diversity, inclusion, and advocacy play in advancing our regions forward. Lauren works closely with community leaders and local elected officials, developing strong ties to state leadership and government officials while helping to drive the missions of the Chambers and Foundation.
---
CalAsian takes great pride in being led by diverse, visionary women. To encourage and support women of color as they thrive, we will gather at the 5th Annual Minority Women Lead on Thursday, August 25, from 5:00-8:00 p.m. PT at The GlassHouse in San Jose, California. Please join us and celebrate entrepreneurial women of color! You can get tickets to attend at minoritywomenlead.eventbrite.com, and learn more about the event at minoritywomenlead.com.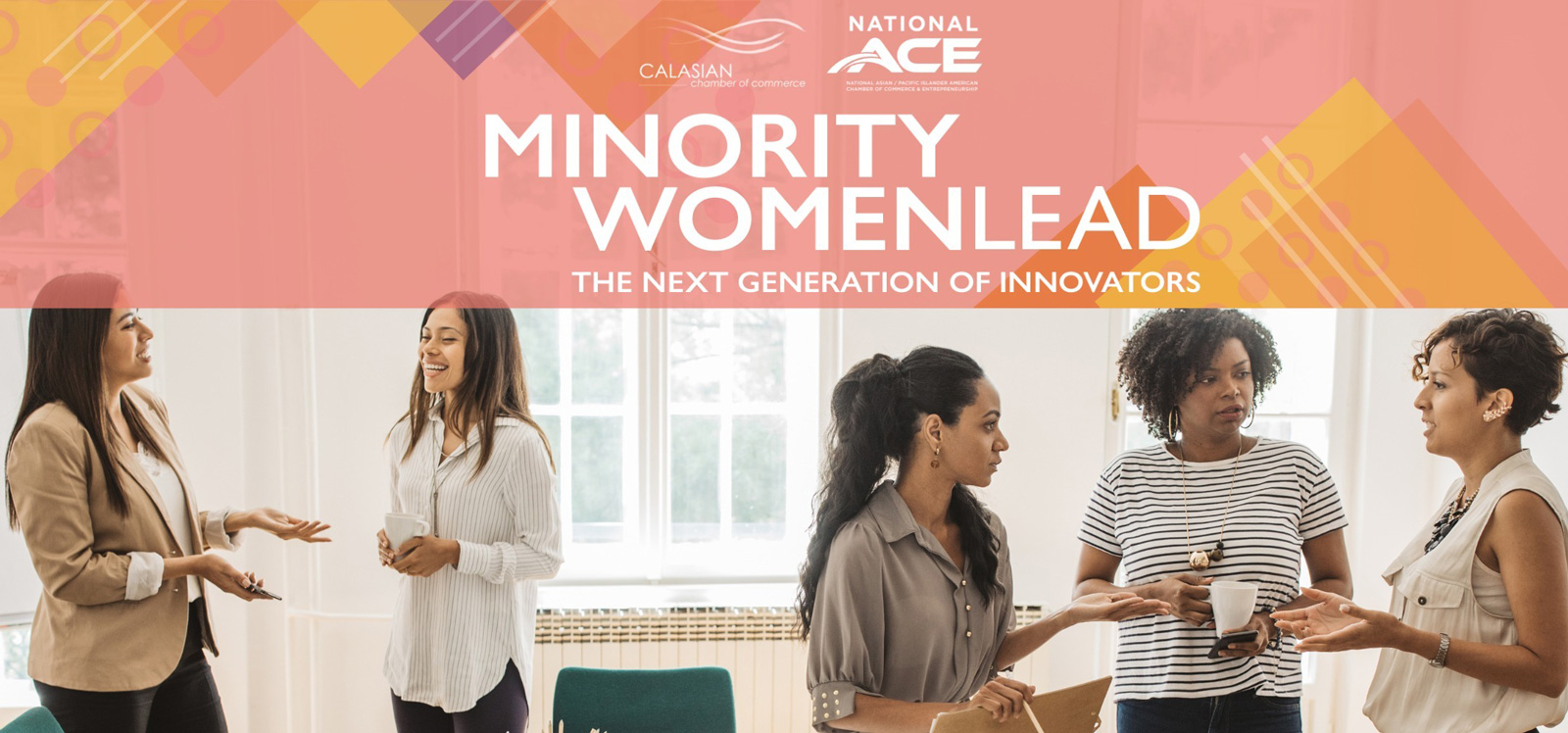 ---
Share on Social Media