Minority Women LEAD | Find Out How Your Business Can Bounce Back Post-Pandemic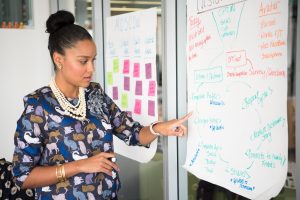 Women of color started businesses faster than any other group in 2019. According to the annual State of Women-Owned Businesses Report, minority women-owned businesses generated $422.5 billion in revenue for the U.S. economy. However, like all industries across the globe, business came to an abrupt halt when the coronavirus pandemic presented substantial challenges. Despite the obstacles, many small businesses displayed remarkable resilience throughout the pandemic and successfully adapted.
Although California Governor Gavin Newsom ended capacity restrictions for businesses on June 15, many small business owners are still struggling to recover from the last year. Statistics show that while female entrepreneurs made up 89% of the new businesses opened in 2019, the economic effects of the pandemic left a lasting impact.
Historically, funding opportunities for businesses in the U.S. were blocked for people of color, and this lack of access only exacerbated the difficulties presented by COVID-19. Minority women account for 50% of all women-owned businesses in the U.S., and there are roughly 6.4 million women-of-color-owned businesses nationally. In a Special Report on Women-Owned Small Businesses During COVID-19, the U.S. Chamber of Commerce found that women-owned small businesses were more severely impacted by the coronavirus than male-owned small businesses, and they are less likely to anticipate a successful recovery from the pandemic's effects. Despite this, some women business owners are defying the data and finding unique ways to adapt.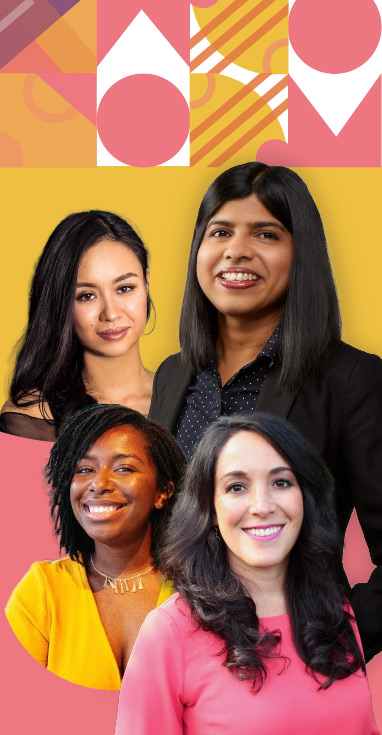 Co-founder and lead food scientist at Droplet, Adrienne Borlongan, persevered through the pandemic despite apparent copycats and competition with corporations. Borlongan is also a co-founder of Wanderlust Creamery, which moved to nationwide shipping to meet demand during lockdowns. Another businesswoman of color, the interim CEO of Latino Business Action Network, Jennifer Garcia, collaborated with Stanford University to research how COVID-19 affected entrepreneurs. Research on the impacts of the pandemic has also been conducted by organizations like McKinsey & Company, who work with women like Gayatri Shenai, this panel's moderator. Shenai is partner at the organization and has been closely involved in McKinsey's decade-long research on women's advancement. Larger businesses were also forced to adjust to the pandemic, and Social Impact Program Manager at DoorDash, Tasia Hawkins, contributes to DoorDash's entrepreneurship and access initiatives, including the new Main Street Strong Accelerator program. The program and its $2 million fund centers on supporting female, immigrant, and BIPOC-owned restaurants in cities across the U.S. during post-pandemic recovery.
On Wednesday, August 11 from 10:00-11:30 a.m. PST, join Borlongan, Garcia, Hawkins, Shenai, and several other business leaders in a virtual conversation at the first Minority Women LEAD event. This conversation, "Built Out of the Pandemic," is the first in a series of three events featuring inspirational businesswomen of color.
These panel speakers and more will discuss how they adapted, what resources helped them push through, and what they're doing to ensure a sustainable recovery. Their stories of resilience, adaptability, and growth can provide business owners with models of reconstruction following the economic hardship of the past year.
Join the conversation with these businesswomen of color as they share how they are using the pandemic's challenges as a foundation to build again. Register for our Minority Women LEAD Kick-Off Event, featuring the "Built Out of the Pandemic" panel here, and let's rebuild together.
See the full line-up of events here.
---
Share on Social Media