#MinorityWomenLEAD | Celebrating Women Leaders on Women's Equality Day
August 26, 2020
•
11 Minutes
In 1971, the U.S. Congress designated August 26 as "Women's Equality Day", commemorating the 1920 adoption of the 19th Amendment which prohibited states and federal government from denying any citizen's voting rights on the basis of sex. Although this law granted women the right to vote , many women of color still faced challenges and barriers which prevented them from fully embracing this opportunity. In fact, it wasn't until the Voting Rights Act of 1965 that women of color could legally vote in the United States.
This disparity shows the importance of acknowledging intersectionality. Women's experiences are not limited to the challenges of gender – they are also shaped by race, class, and the discrimination that follows.
Women's Equality Day is a celebration of women around the world. Women from all backgrounds tand up for their communities and their rights, battling against injustice and inequality, and inspiring the new generations of women who come after them.
As part of our our month-long Minority Women Lead campaign, created to uplift the voices and stories of amazing professional women of color, we are celebrating Women's Equality in our own way by shining a spotlight on activist leaders from the past and present.
---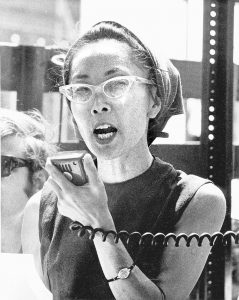 Yuri Kochiyama (1921-2014)
Born in San Pedro, California, Yuri Kochiyama was a Japanese-American woman who studied English, Journalism, and Art in college. Her life was forever changed in 1941 when Pearl Harbor was bombed and her family was forcibly detained in a Japanese internment camp. In 1960, she made a home with her husband and children in the city of Harlem, where they became political activists for civil rights movements and racial equality. Yuri held close friendships with other prominent activists in the community, including Malcom X, Angela Davis, Robert F. Willams, and many more. In 2005 she was nominated for a Nobel Peace Prize. On June 6, 2014, after her death, the White House honored her on their website, praising her lifelong dedication to the "pursuit of social justice, not only for the Asian American and Pacific Islander (AAPI) community, but all communities of color."
Sylvia Mendez (1936-Present)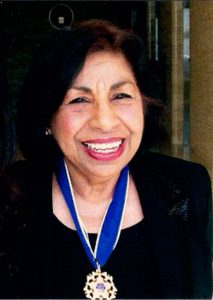 Born in Santa Ana, California, Sylvia Mendez is an American civil rights activist of Mexican-Puerto Rican heritage. She grew up in a time when segregation was active and practiced. Mendez played an instrumental role in Mendez v. Westminster (1947) which challenged the unfair practice of Mexican school segregation. Their success would later pave the path for the landmark ruling of Brown v. Board of Education (1954) which ended school segregation in United States. Sylvia became a nurse and after her retirement, with the encouragement of her mother, traveled around the world educating others and sharing the story of her family and community. She has been a spokesperson at Berkeley schools, and inspired many students, teachers, and parents. On February 15, 2011, Sylvia was awarded the Presidential Medal of Freedom, the United States' highest civilian honor. She accepted the award in honor of her deceased parents, happy for the acknowledgement of their historic contribution.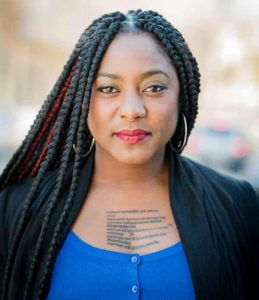 Alicia Garza (1981-Present)
Born in Oakland, California, Alicia Garza is a Black American civil rights activist who helped to co-found the international Black Lives Matter movement that is still active today. She has engaged in activism all throughout school, and even helped organize the first Women of Color Conference at UCSD in 2002. She has published many editorial articles for prominent newsletters including: The Guardian, The Feminist Wire, and Rolling Stone. Alicia has given many inspiring speeches and participated in active protests. She is the co-creator of the Black Lives Matter Global Network, Special Projects Director at the National Domestic Workers Alliance, and the Principal at the Black Futures Lab. In November 2017, Alicia and the other two co-founders of Black Lives Matter (Patrisse Cullors and Opal Tometi) were awarded the Sydney Peace Prize. Her book, The Purpose of Power: How We Come Together When We Fall Apart, is set to publish in October 2020 by Penguin Random House, sharing her story as an activist and serving as a guide for future activists.
---
Activism is not the only way to create impactful and meaningful change.
In fact, many women of color are making a difference in their communities by becoming successful in their careers and leading change through example. When professional minority women are promoted to leadership positions, they are able to make differences in their companies and communities.
Their unique experiences allow them to boldly navigate challenges, inspire innovation, and empower the people around them. When those leaders become mentors, they are creating the new leaders of next generation, who will continue to make progress towards racial and gender equality. Take a look at some of the organizations lead by women by women and support them below:
Elizabeth Barajas-Román, panelist of our "Minority Women Leading Through Change" conversation earlier this month, founded this non-profit organization whose core mission is to democratize philanthropy through funds created by and for women in order to dismantle gender inequity across the globe. By supporting women foundations through funding, WFN is creating opportunities for achievable economic stability and a much-needed community network of support for its members. They have created many programs to help their community including: Response, Recovery, and Resilience Collaborative Fund (RRRCF), 'Signal for Help', and more.
Founded by Emiliana Guereca, the moderator from our "Minority Women Leading Through Change" conversation, this women-led independent organization is comprised of dedicated volunteer members determined to create positive change for women's rights and the fight against inequality and discrimination. The organization is an easy way to learn and participate in peaceful activism, with events, resources, and a strong community for new members to connect and engage with. They are affiliated with Women's March California and Women's March Action.
This non-profit organization is focused on transforming and empowering Black communities on three scales: locally, statewide, and nationally. Their founder, Alicia Garza, inspired the Black Lives Matter slogan in 2013, and the organization itself is a proud supporter of the Black Lives Matter Global Network. Black Futures Lab is using their programs to change their community. The Black Census Project hopes to provide an accurate reflection of diversity of Black communities and issues they care the most about. Black to the Future takes the information gathered from the Black Census Project and uses that to develop smart and innovative policies for the communities.
This legal organization located in San Francisco is dedicated to advancing rights and opportunities for women, girls, and people of all gender identities through groundbreaking legal cases. Not only do they fight for gender justice in workplaces and schools across the country, but they also enforce civil rights laws in court, provide free legal advice and counseling, and educate people on their legal rights. ERA partners with other advocacy organizations nationwide to tackle the gender justice issues in the country.
This non-profit organization believes in the power of girls and women to drive exponential change around the world. Their mission is to create large-scale change to activate girls, youths, and women to transform their lives, families, and communities. Rise Up uses a "ripple" approach to advance health, education, and equity. This unique focus on advocacy, innovation, and leadership development helps them create change and impact on both a local and global scale. Their network of over 600 leaders have successfully advocated for 120 new and improved laws and policies all over the world.
---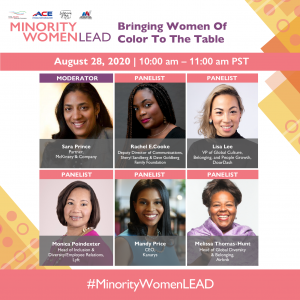 Inspired to keep facilitating positive change in your community? Check out the amazing stories of leading women of color that we've collected throughout the month as part of our Minority Women Lead virtual conversation series!
Then, don't forget to register for our series finale, Bringing Women of Color to the Table, live this Friday, August 28 at 10:00 AM PST!
---
Share on Social Media