It's National Write to Congress Day! Here's What You Can Do
January 3, 2023
•
1 Minutes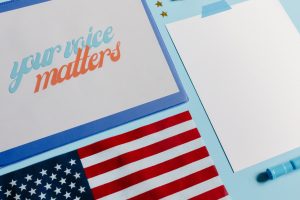 January 3 is National Write to Congress Day! This day occurs each year as a reminder to use your voice and connect with your representative. Small business owners can use this opportunity to reach out to their elected representatives regarding any bills or legislation that might affect them. Keep reading to learn more.
History of National Write to Congress Day
Each year, the Constitution provides a set time for the new Congress to convene, which is 12:00 p.m. on January 3, except when the previous Congress designated a different day by law. National Write to Congress Day is set on this day to coincide with the constitutional opening day of each new Congress. This holiday encourages citizens to connect with their representatives and fulfill their duty to hold their elected officials accountable.
How to Get in Touch
Click the below links to get in touch with your representatives!
California Legislative Information
Federal Congresspersons:
– Find my Representative
– Directory of Representatives
– Find my Senator
State Congresspersons
– Find your California Representative
To get more involved in public policy efforts led by the CalAsian Chamber, you can learn more HERE, or subscribe to our policy newsletter HERE.
---
Read related articles on our blog:
4 Questions About Climate Change in California
Equity in State Procurement (AB 2019) Has Been Signed! Here's What's Next
12 Small Business Resources You Should Know About
---
Share on Social Media